Everything you needSERVICES & SOLUTIONS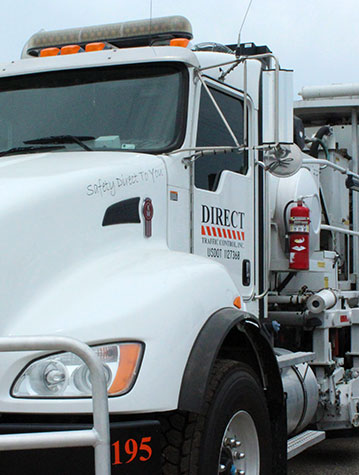 [icon icon="fa fa-user-circle-o" position="icon-left" title="Our Team" url="/our-team/"]Our team is an experienced team of traffic control specialists with know-how and integrity.[/icon][icon icon="fa fa-road" position="icon-left" title="Our Products" url="/products/"]Full line of permanent & portable signs; traffic controls and pavement markings.[/icon]
[icon icon="fa fa-handshake-o" position="icon-left" title="Our Services" url="/services/"]Our list of services continues to grow as we strive to provide the highest quality workmanship with the most efficient and cost-effective services available.[/icon][icon icon="fa fa-truck" position="icon-left" title="Sales & Rentals" url="/products/rentals/"]Direct Traffic Control can deliver, pick up and maintain rentals at your jobsite.[/icon]
Find usGET IN TOUCH
Call us anytime
918-682-1900
Our headquarters
601 S. 45th St. East
Muskogee, OK 74403
What they sayTESTIMONIALS
Sean

K&R Builders

If you are looking for a Traffic Control Company that looks out for their customers and is very responsive, then Direct Traffic Control, Inc is a great place to start!

John Lee Cornell

Cornell Construction Company

Direct Traffic Control is an organization that operates with us as a true team partner on each project. They perform high quality work in compliance with project requirements and always rise to the challenge of changing conditions. They execute their work in a prompt and professional manner and they are a group I can depend on.